In the 1980's, October was designated as Down Syndrome Awareness Month and it has been recognized every October since. It is a great time to make others aware of their abilities and accomplishments!
Here at HorsePlay Therapy, we serve many children with Down Syndrome. There are many benefits of hippotherapy used in PT, OT or ST for children with Down Syndrome, here are a few of our favorites!
It provides consistent and rhythmic sensory input that can be utilized to help regulate sensory systems for optimal functional skills to gain!
Equine movement has evidence behind improving core stability, postural control and other gross motor goals!
Equine movement engages postural control muscles to help respiratory support for phonation and allows isolation of fine motor movements needed for speech output!
It is great fun!
A quick parent tribute from Mack's mom: "We, of course, love our HorsePlay family. Its been such a privilege to watch Mack progress from a tiny baby to this confident little boy riding his horse like John Wayne. He loves it and I can't think of a more nurturing environment to encourage the best of our special kiddos."
Now, let's celebrate some of our HorsePlay kiddos with Down Syndrome!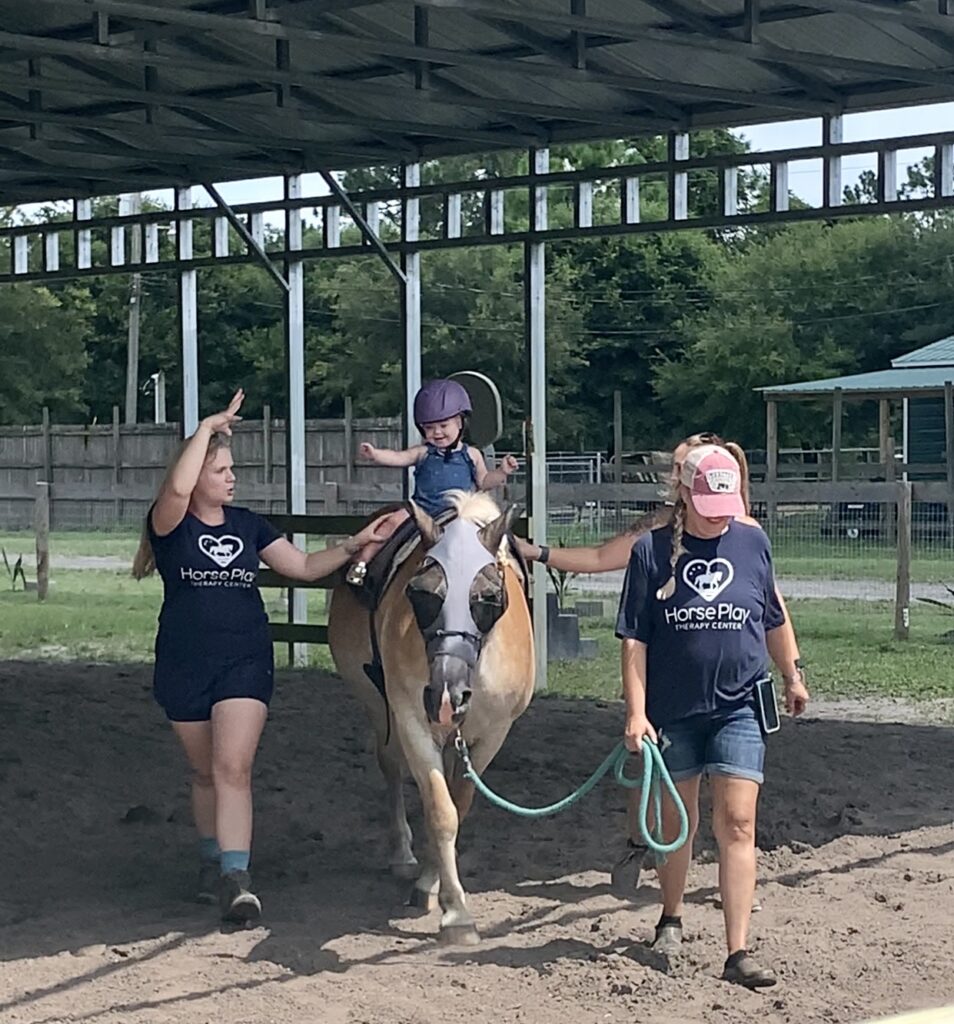 If your child has Down Syndrome, and you believe they could benefit from utilizing hippotherapy in their physical, occupational, or speech therapy services, please contact us at [email protected]